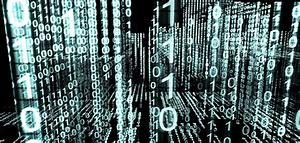 After 100 years, there is a new digital circuit breaker on the market: first-of-its-kind using software and semiconductors to manage and connect power sources digitally. For non electricals, a circuit breaker is omnipresent in all power distribution systems from houses to factories. The circuit breaker protects equipment powered by electricity from overheating resulting in fires. Instead, the circuit breaker "trips" to stop the flow of electricity when temperatures reach hazardous levels.
Atom Power just got its breaker UL approved...and it has lots of other electrical equipment too. https://www.atompower.com/ It was invented by an electrical professional who has installed electrical equipment for over 20 years. It is a leap into the modern age of increasingly complex systems and uses of electricity: data centers, renewables, charging stations, and more.
Like this new "soft" circuit breaker, PowerCalc brings new ideas, automation,and innovative software to the electrical design industry. Automation technologies have increased in demand across organizations reflecting the evolution from "nice-to-have" to "must -have" technology necessary for today's world of sophisticated software, increased customer demand, and digital business transformation.
In July, we launch our industrial package: the first software to automatically design Automatic Transfer Switches, Motor Control Centers, Double Ended Switchgear, Unit Substations and more.
It joins our long list of "firsts":

(1) first electrical design software in the cloud (Product of the Year 2016, Consulting Specifying Engineer) (one and only) ;
(2) first to design from the circuit out to the service entrance (bottom-up) for calculations based on the actual demand and connected loads / never on estimates (exactingly accurate);
(3) first to have just 3 inputs per circuit for over 300 NEC compliant outputs (load kVA, # of poles, and load type) (incredibly easy);
(4) first to have automatic and simultaneously generated 1 Line Diagram (Product of the Year 2019, Consulting Specifying Engineer) (technology magic);
(5) first to save at least 40% in design time (very fast);
(6) first to have an energy module to save at least 7% in energy use (optimizing electric energy before a building is completed) (green innovation);
(7) first to use the US Army Corps of Engineer's panel format (best practices observed);
(8) first to mirror the NEC's structure: branch circuits / conductors, equipment, and special occupancies (the automated NEC).

PowerCalc not only designs the power distribution system in a building, but can be used to maintain an inventory of electrical equipment and design for facility management.

And remember, we have a free demonstration on the first Friday of each month: FREE DEMO Friday, July 10th at 12 pm EST Hope you will join us!
Thank you for your support! Stay well.