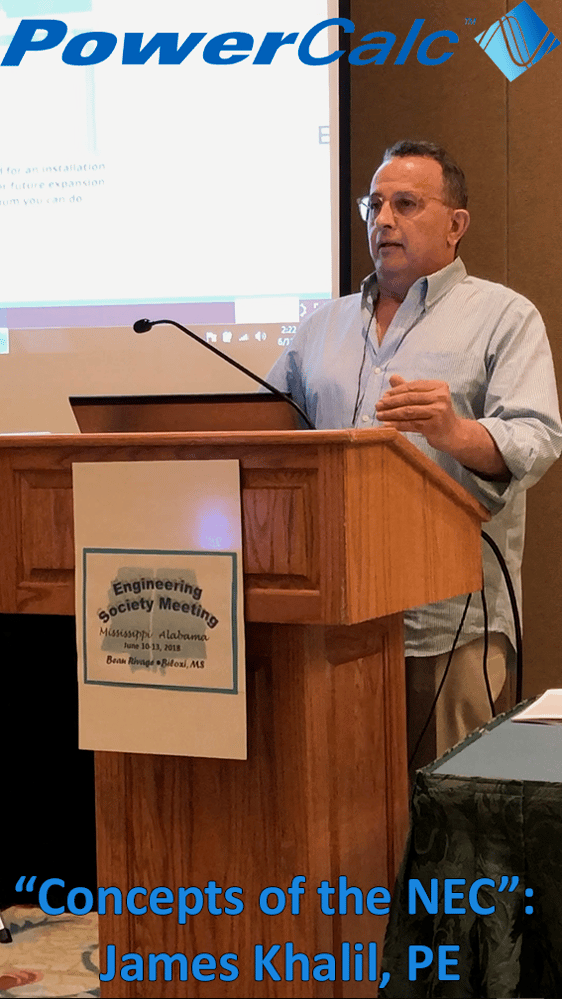 February is a busy month for PowerCalc(tm) with a line up of speaking engagements and demonstrations.
FP&L and Next/Era Energy
PowerCalc is one of just four companies speaking at the launch of Florida Power & Lights' Innovation Hub on Monday, February 10th in Juno Beach, FL.
FP&L, and its affiliate Next/Era Energy, are committed to innovation. Next/Era Energy is the world's largest generator of renewable energy from the wind and sun, and also has natural gas, nuclear energy and oil generating plants. Generating about 46,000 megawatts, it serves an estimated 10 million people including half of Florida.
PowerCalc will discuss our patented approach to electrical design as well as the support provided by Florida Atlantic University's accelerator program. PowerCalc graduated from FAU Tech Runway in its 3rd class in 2017.
The expansion of incubator programs such as FP&L's launch promote South Florida as an entrepreneurial hub.
ElectricianLIVE
Then, James Khalil, PE inventor of PowerCalc will be reaching out to 300,000 listeners on ElectricianLIVE. The podcast is scheduled to air on Saturday, February 22nd at 8 PM CST. Paul Abernathy runs the podcast and is a recognized leading expert and educator on the National Electrical Code (NEC). You can join on Master the NEC or ElectricianLIVE. No signup is necessary.
Past accomplishments are great, but PowerCalc's innovations are ongoing. On ElectricianLIVE, James will announce the launch of PowerCalc's new Industrial/Manufacturing Package.
This adds even more "firsts" to PowerCalc's long list of innovations: design of Automatic Transfer Switches with Generators (ATSs); Motor Control Centers (MCCs); Doubled Ended Switchgears; and Unit Substations.
PowerCalc's industrial package can automatically do the electrical design for the most complex of manufacturing, processing, and operating facilities for any industry.
Florida Engineering Society
And mark your calendars for Thursday, August 6th. At the Florida Engineering Society's Annual Conference, PowerCalc presents: Commit to Green: The Conductor is the Link to Save at least 7% of Electrical Energy Use.
PowerCalc focuses on the conductor; the single largest link between the generation and end-use consumption of electricity. In the context of energy savings movements, it is time to look at the conductor: residential and commercial buildings consume 75% of the national electricity output and an estimated 30% of drawn energy is lost as heat.

And remember, we have a free demonstration on the first Friday of each month: FREE Demo Friday, Feb. 7 at Noon EST, Hope you will join us!
Thank you for your support!